Lotte Eulalia Botteleth.
I am a nerd.
To me all details matter.
I'm very passionate about developing.
Developing software, my social profile, healthy food, a happy mind, spiritual drawings and beautiful photographies.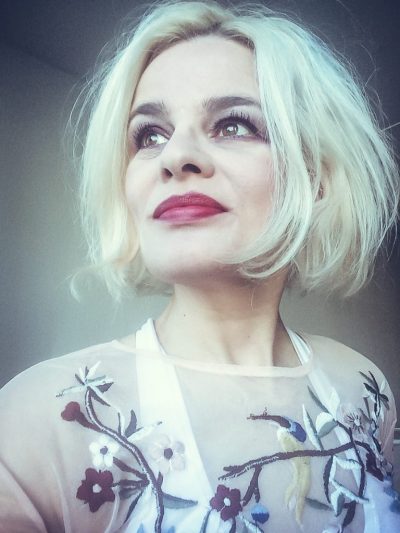 Hi! My names Lotte Eulalia Botteleth.
I'm a Software developer.
I'm a certified Scrum Master.
My Contact information is avaibale on the contact page.
All my social links on my header, feel free to connect with me.
I'd love to be given the opportunity to hear from you.
Somthing About Me…
I have a lot of energy.
I am ambitious about myself, the way I live, my job and my interests.
I am a very positive person.
My communicative skills are excellent.
I am analytically and structured.
I am very fund of agile practices.
I am convinced that a positive environment is essential for all people to do their best.
I think all people working in a company have a common responsibility to provide to a healthy work environment.
I think it is the responsibility for every individual to contribute with a positive attitude.
I appreciate to work in places where an independent behaviour is valued.
In the same matter I also like to work in places that are demanding towards their employees, customers and surroundings.
I am very focused on defining and solving different tasks and using the proper tools and methods for this particular task.
I am very extrovert, contact-making, happy, optimistic.
I like cooperation and working in teams.
Technical Skills
Technologies
SQL
Maven
Unix
SOAP
REST
XML
JUnit
SVN
MQ
AQ
Apache Kafka
Gradle
Spring
JSON
Git
Software
Windows, Eclipse IDE
Adobe Lightroom
Adobe Photoshop CC
Things I do
I love nature.
I walk my dog.
I meditate.
I have a social life.
I create healthy food.
I practice healing.
I practice clairvoyance.
I create spiritual drawings.
I do a lot of photography.


My passions
Photography
My blogs
Spirituality
Drawing
Healing
Animal telepathy
Clairvoyance
Developing personally, technically & creatively
Tech for my private projects
Mac OS
HTML
CSS
PHP
WordPress
MAMP
Bash
Eclipse IDE
Adobe Lightroom
Adobe Photoshop CC
IFTTT services