My Guacamole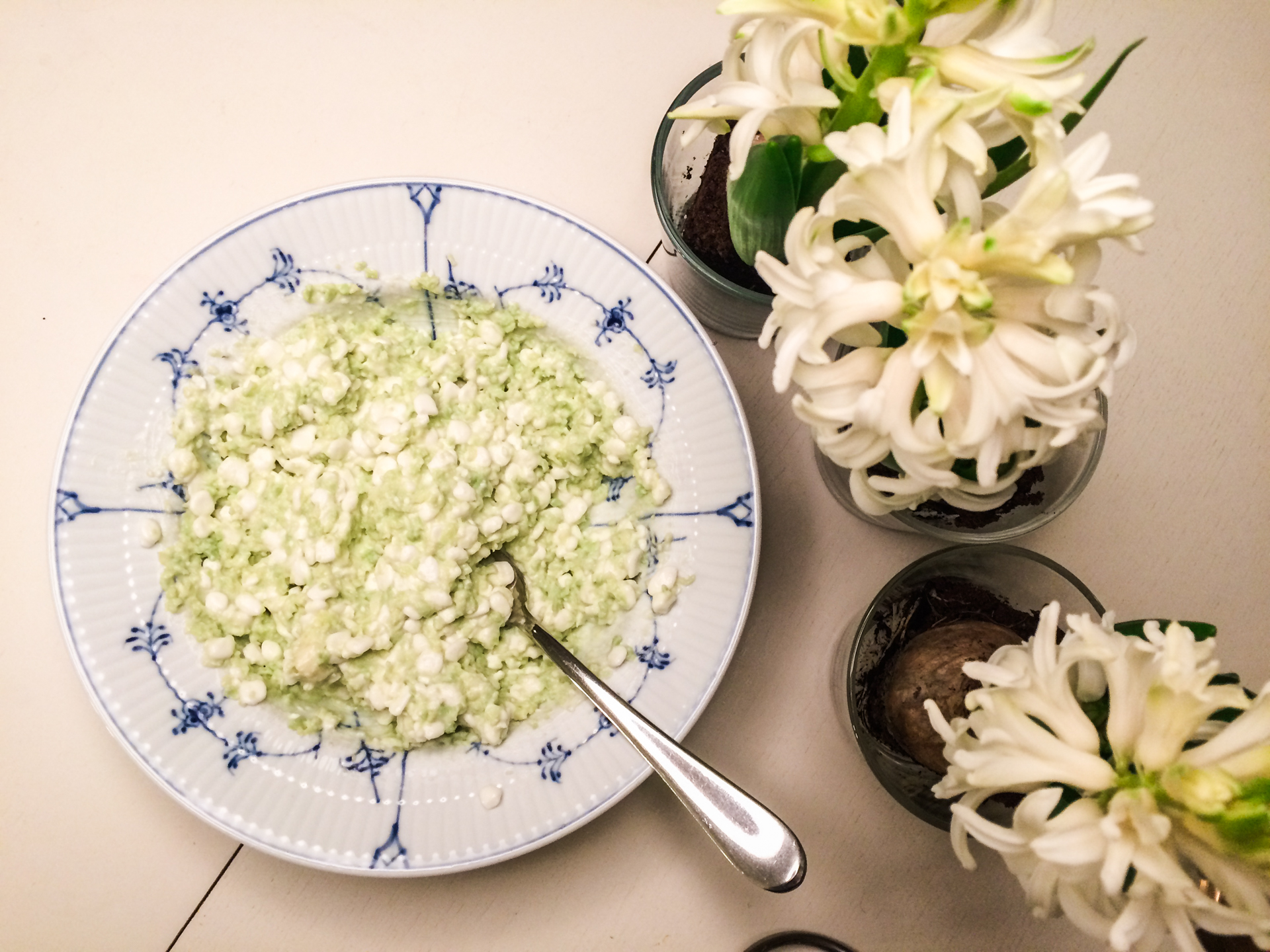 My Guacamole
Ingredients
1 avocado
1 peeled lemon (remove grains)
1-2 cloves of garlic (adjust for your own taste)
himalaya salt – always be careful with the salt
1/2 dl cream (adjust for your own taste)
2 dl. cottage cheese
Allways adjust the ingredients for your own taste.

Blend avocado/garlic/salt/lemon and cream. When the consistence is how you like it add the cottage cheese by hand.
I enjoyed this guacamole with Jerusalem artichokes, fish cakes and sliced banana.
Bon Appetite.
Have a great one.
Thank you for your time.
Lots of Love.