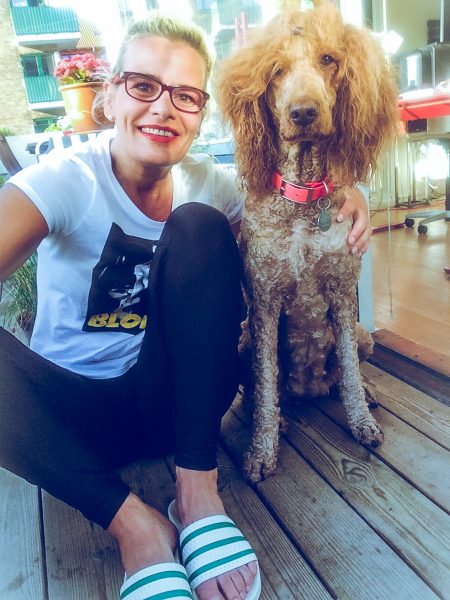 I was visiting a friend in the country who owns a very big garden.
He let me take some of his goutweed.
I like the idea of creating food from plants in nature.
Goutweed has been used to treat rheumatism, arthritis and bladder disorders.
I have added the goutweed in a salat.
I think it is ok in salads if it is not 'too much' – because of the consistency of the leaves.
I have made a pesto from goutweed.
The pesto has a really good taste.
I think goutweed is perfect for this purpose.
Usually I make pestos out of all kinds of vegetables – for instance broccoli & carrots.
I really recommend to try goutweed pesto.
My Goutweed Pesto details and recipe:
5/6 hand full goutweed.
3/4 cloves of garlic
2 spoonfull yeast flakes (if you like cheese you may use that instead)
1 hand full of almons
1 lemon peeled (remove grains)
olive oil
himalaya salt.
(in danish)
5/6 håndfulde skvalderkål (de friske unge skud).
3/4 fed hvidløg.
2 spsk. gærflager
1 håndfuld smuttede mandler.
1 halv/hel pillet citron – fjern kernerne.
Olivenolie efter behov og ønsket konsistens.
Himalaya-salt.
Have a great evening.
Thank you for your time.
Lots of Love.
<3 <3
Save
Save
Save
Save