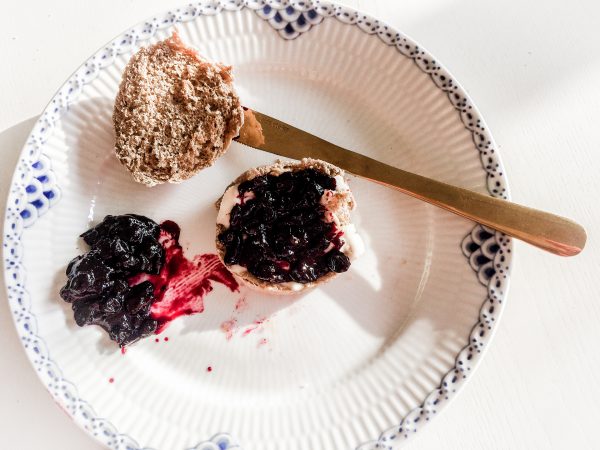 Since I started creating all foods myself – I am trying out new things all the time.
I have created my own blackcurrant jam.
Please feel free to try out my recipe.
500 g blackcurrant
2 dl coconut sugar
1 dl. cane
the juice from one orange
the juice from 1 small lemon
1 banana
1/2 teaspoon Liquorice powder (eventually add more if you like that better)
1 spoon of Gelering powder
Cook the ingredients for about 1/2 an hour – then your done.
Have fun.
Thank you for your time.
Lots of Love. ❤️❤️❤️
Remember to adjust the ingredients for your taste.
I take no responsibility for your final course. ❤️