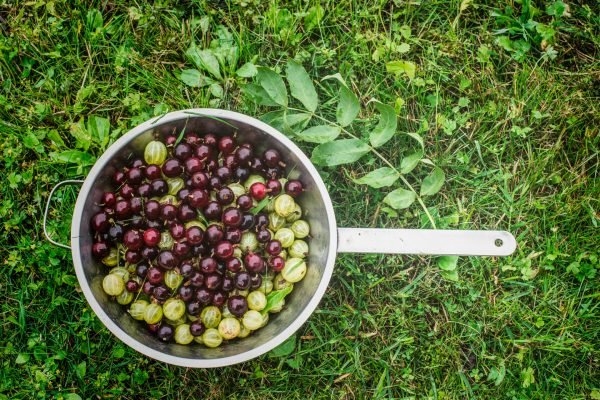 I have had the pleasure to pick the gooseberries from a green and a red gooseberry plant.
I ended up with  800 g of gooseberries.
I made my own gooseberry jam. Feel free to try it out.
I boiled 800 g of gooseberry, 600 g cane, Juice from one lemon & seeds from a vanilla fruit.
I only use organic products because I want to minimize my intake from additives.
I started out boiling this on maximum heat – for a short period – then for 45 minutes I left it boiling on very low heat.
Then I added the Gelering powder and gave the jam maximum heat again for a short period.
I love the light sour taste of my gooseberry-vanilla-jam.
Remember to adjust the ingredients for your taste.
I take no responsibility for your final course. ❤️
Save
Save
Save
Save
Save
Save
Save