Vegetable Chicken Meal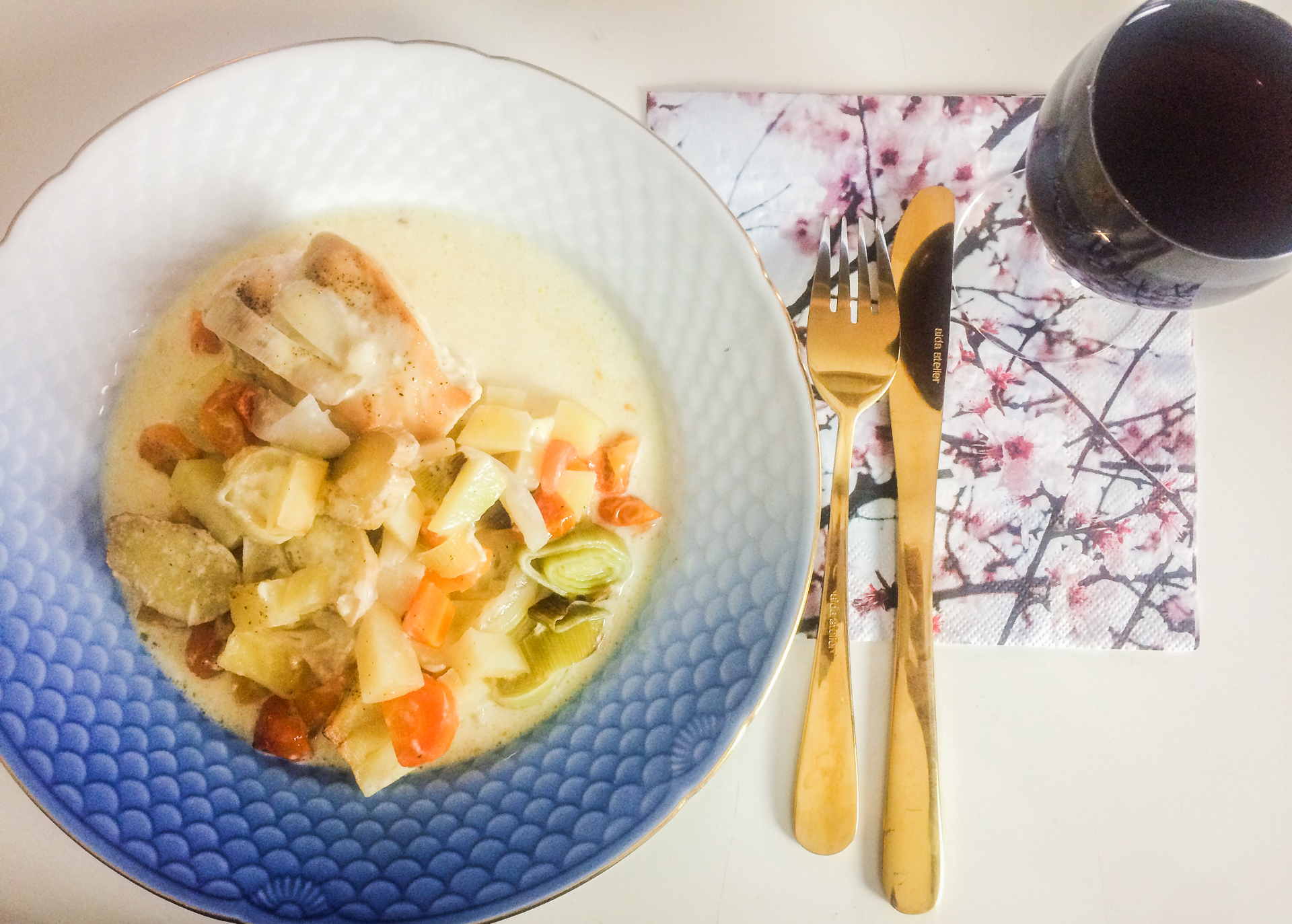 My Vegetable Chicken Meal
Ingredients
between 600 g – 1000 g of chicken
1 leek
2 big carrots sliced and cut
4 large potatos cut into cubes or sliced
1 piece of ginger sliced
small tomatoes – about 4 dl – cut into small wedges
2 onions chubbed
5-10 large cloves of garlic (adjust for your own taste)
himalaya salt – always be careful with the salt
pepper
1 peeled lemon (remove grains)
eventually add extra lemon extract
1 can of coconut milk
top with cream – I use about 1/4 liter
Allways adjust the ingredients for your own taste.
This course is very flexible – it is easy to substitute the vegetables with different ones – maybe the seasonal ones or some you like better.
mushrooms is very good to add and more leek for instance.
Also try to substitute/leave out the chicken for a vegetarian edition or substitute the cream with an additional can of coconut milk.
You can also add herbs of your own choice – I like the dish simple like this.
If you are going for the vegetarian edition maybe try one of my pestos on the side. This because the chicken adds a lot of taste therefore add herbs or pesto on the side if vegetarian.
Bon Appetite.
Have a great one.
Thank you for your time.
Lots of Love.