Vegetable Coconut Wasabi Soup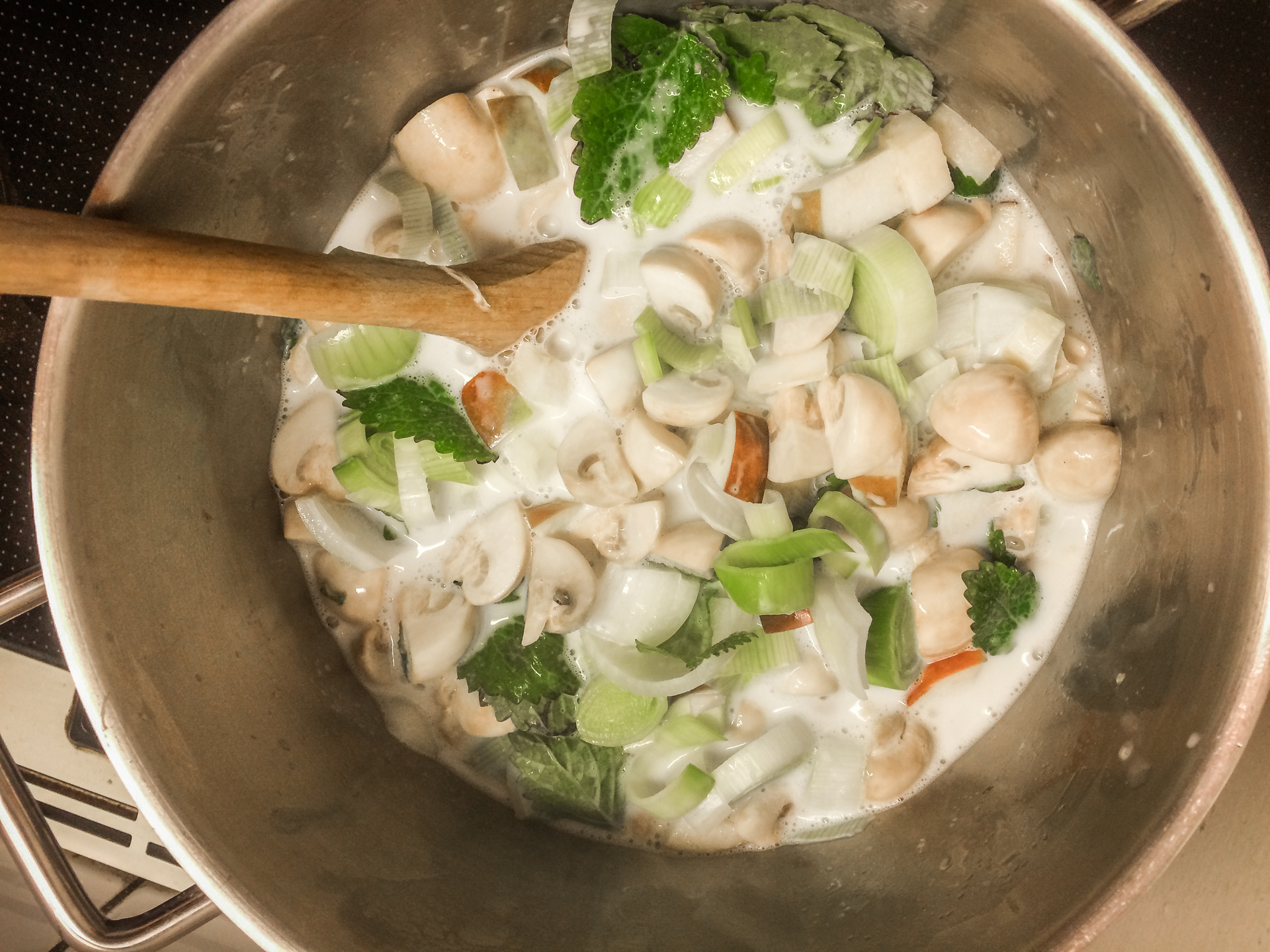 My Vegetable Coconut Wasabi Soup

Ingredients
500 g mushroom
  3 leeks
3 small onion
1 chopped ginger
8 cloves of garlic
2 apples cut into small cubes
2 cans of coconut milk
2 cans of water
a handful of lemon balm
himalaya salt – always be careful with the salt
pepper
cane
lemon extract
1 sliced banana
wasabi paste
1 handful of dried banana chips
I boiled this soup for about 40 minutes.
I added the banan-chips after 25 min.
I added the banana after 30 min.
Allways adjust the ingredients for your own taste.
For instance – next time I make this soup I will try 2 bananas.
Bon Appetite.
Have a great one.
Thank you for your time.
Lots of Love.