Pris Koncept er, at hvis du ikke er tilfreds efter endt rådgivning, skal du selvfølgelig ikke betale + jeg udbetaler kr. 100,-  til dig som tak for ulejligheden.
Clairvoyance Business.
Clairvoyant karriererådgivning a 50 minutters varighed, kr. 3.500,-
En rådgivning kan både foregå ved personligt fremmøde samt over Skype.
Clairvoyant erhvervsrådgivning. Prisen varierer pris alt efter størrelsen på din virksomhed, antal ansatte. 
Skriv en mail til mig så laver jeg et prisoverslag.
Klarsyn Clairvoyance Intuition Kom og lær det
Pris pr. 50 minutter kr.3.500,-
For Priser på Clairvoyant Rådgivning og Tidsbestilling, send mail til:
booking @ botteleth . com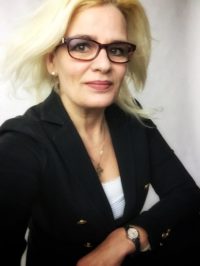 Price Concept is that if you are not satisfied after receiving a session, of course you do not pay + I pay EURO 14 to you as a thank you for the inconvenience.
Price Clairvoyance Business.
Clairvoyant Career counselling, duration for 50 minutes.
The price is 470 Euro.
Counselling can be face to face or via Skype.
Price for clairvoyant business counselling is variable, depending on the size of your business, the number of employes. Please send me an e-mail.
Price Clairvoyance Intuition Come and Learn it
The price is 470 Euro for 50 minutes.
For Price Clairvoyance and Booking, Please Mail to:
booking @ botteleth . com