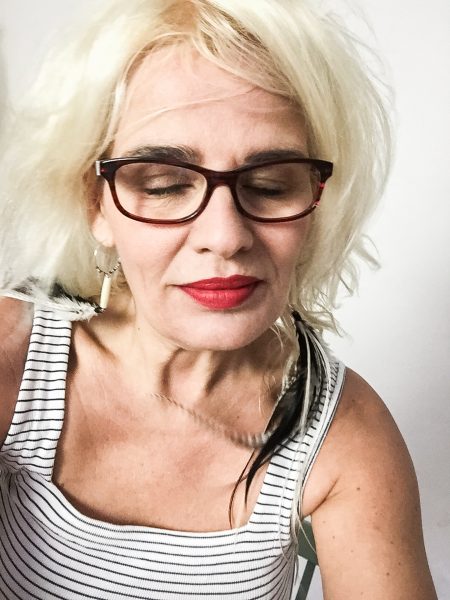 Karmasitting.
Hvordan påvirker vores tidligere liv det nuværende liv?
Karma sitting giver et tilbageblik i tidligere liv og deres indflydelse på nuværende liv.
Indsigt i, hvilke egenskaber og overbevisninger vi har med os fra tidligere liv.
Vores sjæl indeholder egenskaber som vi har tilegnet os gennem alle vore liv.
Den indeholder også erfaringer og traumer.
Vores nuværende liv påvirkes af karma.

Hvis vi kender vores tidligere liv og den karmiske forbindelse til nuværende liv kan det forklare meget om os.
Det vil forklare hvorfor vi tænker, handler og føler som vi gør.
Jeg har fx. altid været bange for ildebrand.
Aldrig forstået min frygt, indtil jeg fik en karma sitting.
Jeg fandt ud at, at min frygt var opstået i et tidigere liv, hvor jeg så min familie dø i en brand uden at kunne gøre noget ved det.
Hver gang jeg oplever en brand, i nuværende liv, så husker min sjæl følelserne fra dette tidligere liv og derfor bliver jeg bange.
Det har været meget forløsende for mig at finde ud af dette.

Bestil en karmasitting på booking @ botteleth . com.
Samme pris for karmasitting som ved personlig Clairvoyance.
❤️❤️❤️
Karmasitting
How does our earlier life affect our present life?
Karma sitting does provide a flashback to earlier life and how it influences the present life.
Karma sitting provides a overview of skills and beliefs obtained in earlier lifes.
Our soul contains all skills we have accomplished throughout all our lives.
Our soul also contains experiences and traumas.
Karma affects our present life.
If we know about our earlier lives and the karmic connections to our present life it can explain a lot about us.
It will explain why we think, feel and act the way we do.
For instance I have always had this fear of fire.
I did not understand why until I had a karma sitting session.
I found out that my fear was from a previous life where my family was killed in a fire and I watched it without being able to do anything.
Every time I see a fire – in this life – my soul remembers the feelings from this previous life and I feel so afraid.
I has been very redeeming for me to know about this.
Book a karma sitting on booking @ botteleth . com.
Same price for karmasitting as for personal clairvoyance.
❤️❤️❤️