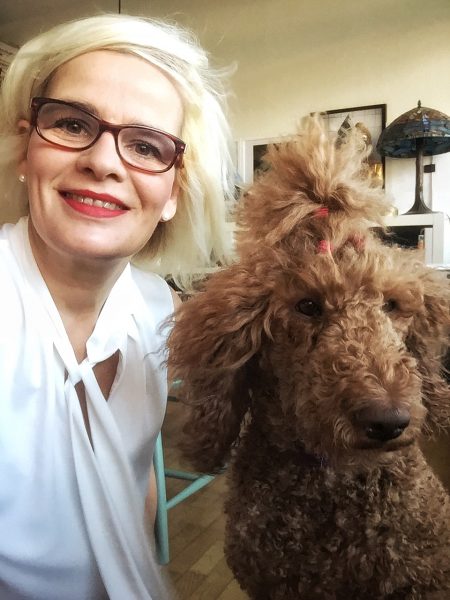 Positiv Energi.
Hvad er god or dårlig energi?
Er det muligt at skelne positiv energi fra dårlig energi?
Ja, mener jeg.
Positiv energi kommer fra naturen, fx. fra træer, havet, jorden, sand osv.
Det producers når mennesker trækker vejret på bestemte måder og, det kommer fra dyr.
Den kan opnås og producers på adskille måder.
Hvis du har et kæledyr så prøv at holde det helt tæt.
Du vil automatisk føle dig mere afslappet og måske endda gladere.
Dette er pga. den gode energi fra dit kæledyr.
Dyr har ikke en negativ side på samme måde som mennesker har.
Vor hjerne producerer negative og positive tanker dagen lang.
Negative tanker producerer negativ energi.
Positive tanker producerer det modsatte.
Du kan lave en lille øvelse for at opleve dette.
I skal være 2 personer.
Det er muligt at lave øvelsen alene, men det er nemmere og sjovere at være 2 personer.
Positiv Energi Øvelse.
Sid ned et roligt sted vendt mod hinanden.
En person vil producere energi og en vil modtage det.
Personen der producerer, skal nu sige negative og nedgørende ting til sig selv for omkring et minut.
Prøv begge at mærke energien herefter – den er ikke særlig rar.
Prøv herefter at lade producer personen rose sig selv og sige positive ting i omkring et minut.
Nu vil energien blive rar og varm og i vil måske endda ende op med at smile begge to.
Jeg ved godt, hvor jeg gerne vil være – jeg vil være i den positive energi.
Energi handler ikke om, hvad du siger til andre.
Energi handler om, hvad du siger til dig selv, inde i dig.
Derfor, vær sød ved dig selv.
Dette vil hjælpe dig til at producere god energi og hermed forblive sund og tiltrække positive mennesker.
Bestil en clairvoyant vejledning på booking @ botteleth . com.
God fornøjelse med at prøve dette.
❤️❤️❤️
Lyst til flere øvelser? Prøv min Mindfulness Øvelse.
Positive Energy.
What is good and bad energy?
Is it possible to recognize if energy is positive or negative.
Yes I will say.
Positive energy comes from nature, for instance from trees, the sea, earth, sand and so on.
It is also produced when humans breathe in certain ways and it comes from animals.
It can be obtained and produced in several ways.
If you have a pet try to hold it close.
You will automatically feel more relaxed and maybe even happier.
This is because of the good energy from your pet.
Animals does not have a negative mind like humans do.
Our brain produces negative and positive thoughts all day.
Negative thoughts will produce bad energy and positive thoughts the opposite.
You can do a small exercise to actually experience this.
You need to be two persons.
It is possible to do it alone, but it is easier and funnier being two persons.
Positive Energy Exercise.
Sit down in a calm place in front of the other person.
One person will receive energy and one will produce.
The producer person will say negative things and be demeaning towards her-/himself for about a minute.
Now both of you can feel the energy – it is not very nice.
Instead the producer person will praise and t ell him-/herself positive things for about a minute.
The energy will become nice and warm and you will probably end up smiling both of you.
I know where I want to be – I want to be in the positive energy.
Energy is not about what you tell other people.
It is about what you tell yourself, within you.
Therefore be nice to yourself.
This will help you to produce good energy and therefore stay healthy and attract positive.
Book a clairvoyant guidance at booking @ botteleth . Com.
Have fun trying this.
❤️❤️❤️
Feel like doing more exercise, try out my Mindfulness Exercise.